Erectile dysfunction (ED or impotence) is a  very common and important health issue. ED is present if you are unable to get or keep an erection that allows satisfactory intercourse. ED should never be ignored whether you want to have sex or not.
It is advisable to get a medical assessment early because ED:
Gets more severe and harder to treat over time
Can have a severe emotional impact on men and can disrupt relationships
Can be an early warning of serious disorders such as diabetes or heart disease
Always see your GP first. Beware of clinics which may provide ­unsuitable services and unproven remedies, often at exorbitant prices.
Tablets effective for most men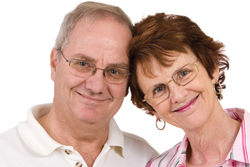 Three tablets are approved in Australia, sildenafil, tadalafil and vardenafil (PDE5 inhibitors). They are effective in about 8 out of 10 men but don't always work the first time. It can take up to 4-6 tries to have a good erection.
All are taken 'on demand' before sex and are only effective if the man is 'turned on'.
Although similar, these tablets are different in how quickly they work, how long they last and how they should be taken. Ask your doctor which one might suit you best.
There is no clinical evidence that herbal products, such as Horny Goat Weed, work well for ED.
Beware of counterfeit drugs online
Buying cheap PDE5 inhibitors from online pharmacies is tempting. However, many people have been caught by fake tablets with the wrong ingredients, the wrong dose or no drug at all!
Counterfeit drugs are often made in unsanitary conditions with poor quality and safety controls.
To reduce your risk when buying online:
Use reputable Australian websites only
Avoid sites without a full postal address
Avoid any site willing to sell prescription medicines without a script
Avoid sites found in spam ads or emails
Further information
Disclaimer:
Please note this information was correct at time of publication.
For up to date information, speak to your doctor.